CLOSURE NOTICE: Our office will be closed from October 14 - 19, 2018 in support of our annual ICALEO Conference. Placed orders will be fulfilled on Friday, October 19. If you need assistance, please contact us here as staff will be checking these communications regularly.
Thank you for your understanding.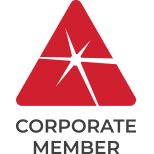 LIA's Corporate Member Directory
Guide to Corporate Members' Products and Services
LIA's Corporate Members come from all areas of the laser industry. They are laser manufacturers, consultants, hospitals and medical centers, job shops, laser eyewear manufacturers, laser system builders, schools and training centers, system designers, optical components manufacturers and distributors, vacuum and gas handlers as well as a variety of others. This online directory is a tool to help you find key industry companies than can help you benefit from utilizing laser technology.
---