Product Code: EVAL_ADV_Y
Perfect for the professional LSO, the single-user Advanced subscription level provides more comprehensive and detailed features for performing sophisticated laser calculations. It is a must-have for experienced and highly skilled LSOs working in research facilities, government, military, and advanced laboratories. Professional-level LSOs will appreciate the more advanced features in this package including source size, laser database, range, aided viewing, atmospheric attenuation, limiting aperture, OD at Range and graphs.
Ready for an innovative and easy-to-use solution for laser hazard calculations?
Advanced Features Include:
Wavelength
Energy/Power
Pulse Width
PRF
Circular Profile
Elliptical, Rectangular, and TopHat Profiles
Focused Beams
Classification
Exposure Time
MPE Eye
MPE Skin
Minimum OD
NOHD
Intrabeam NHZ (Skin)
Eye Experiments
Skin Experiments
Reports
Please note:
This is a single-user version.
This product automatically renews annually.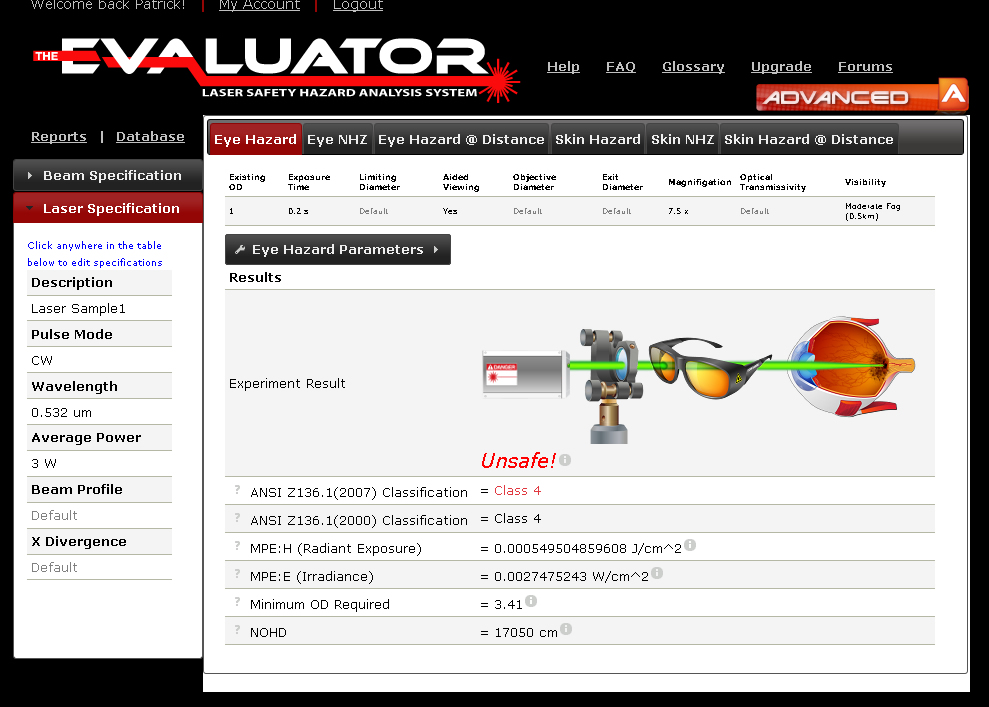 $550.00
Members: $450.00
Note: When applicable, multiple quantity discounts are applied once the items are added to your cart.